Billion Dollar Milestone
Sanjel Energy and Wayfinder are on the brink of an incredible milestone – we are approaching a combined invoiced revenue of 1 billion dollars!
This remarkable achievement is a testament to the dedication and hard work of every employee over the past seven years. We want to express our heartfelt gratitude to every one of you. Our gratitude extends beyond our internal teams - we want to recognize that this success has created value not only for us but for our communities, shareholders, and clients as well. Your contributions have made a significant impact on all fronts.This milestone would not have been possible without your commitment and pursuit of excellence, so thank you!
Based on our invoice tracking, we anticipate reaching the 1-billion-dollar milestone soon. See the tracker below, which will be updated each morning.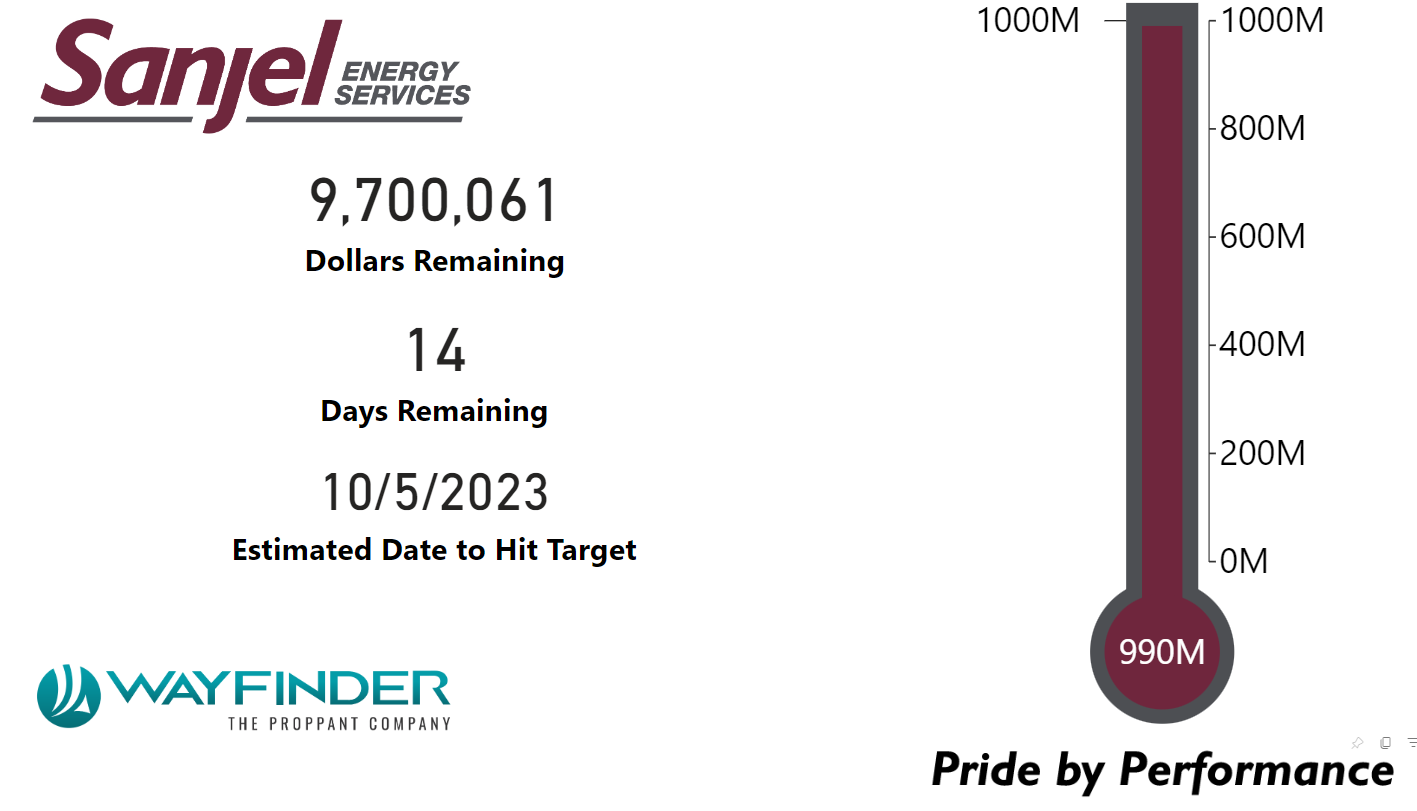 We'll share more details about our upcoming billion-dollar celebration in the coming days. We can't wait to celebrate this achievement with all of you and express our appreciation for your contributions. Once again, thank you for your hard work and commitment to our shared success over the last seven years.
Stay tuned for more updates, and get ready to celebrate!