Formation Sealing Spacer
When cementing today's modern wellbores, the primary risks to a successful cement job remain much the same as the vertical-producing wellbores of the past. Lost circulation and gas migration are still very serious issues to consider and can be even more prevalent with the longer, deeper wells utilizing a monobore production casing design.
Sanjel Energy's Formation Filming Agent (FFA) is a simple and effective solution to preventing lost circulation during and after the cement job and preventing gas migration or surface casing vent flows after the cement job is completed.
FFA is a powder additive added to preflushes or spacers, FFA creates a thin low permeability membrane layer along the formation which increases wellbore strength allowing higher ECDs over weak zones. The membrane is nonintrusive and non-invading, meaning it does not affect well production. It is completely degradable and the formation returns to normal permeability.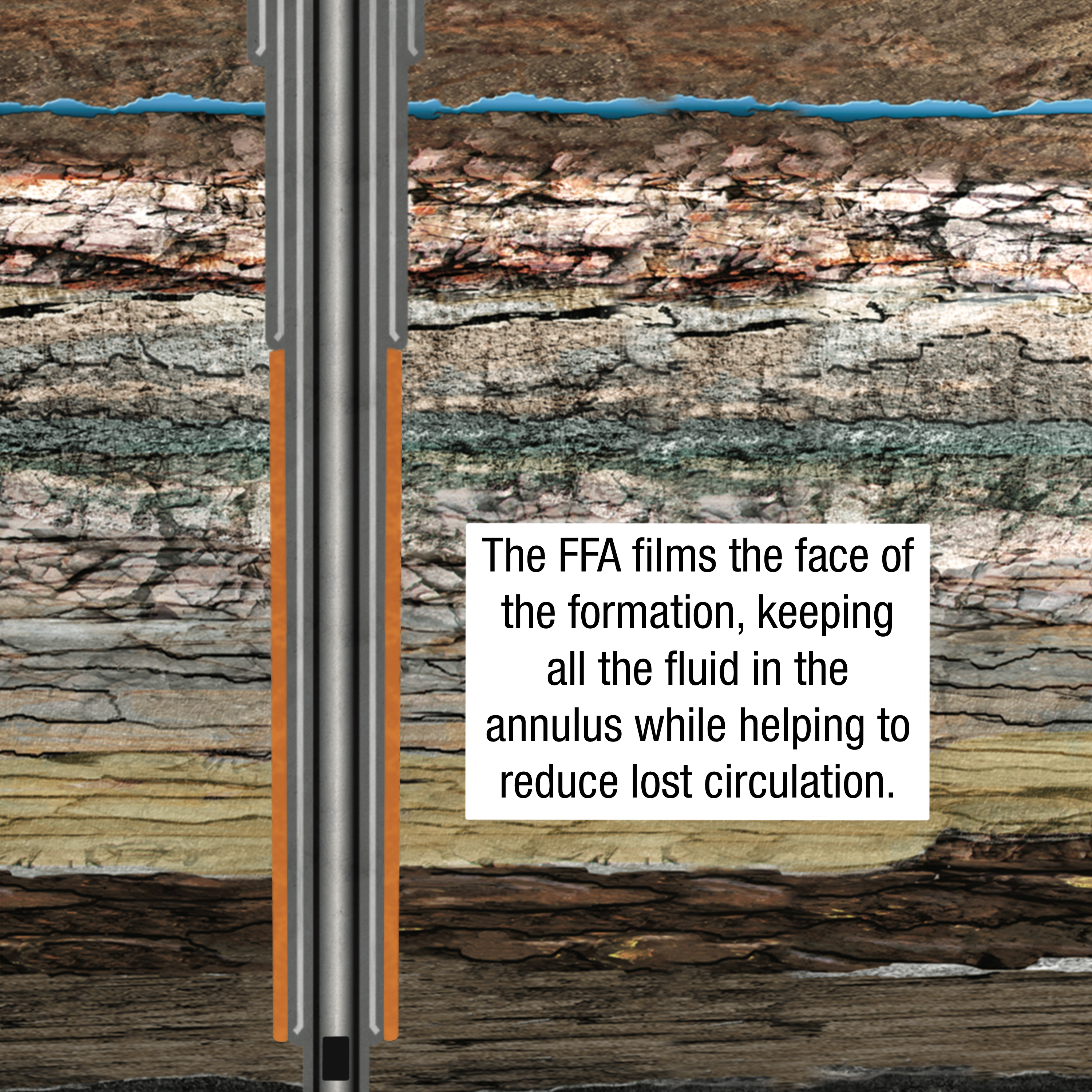 Applications
Areas prone to lost circulation during cementing
Areas where surface casing vent flows are a concern
Wells using blends with microspheres
All types of primary cement applications
Effective at temperatures up to 200°C
Features
Innovative low viscosity polymer that forms a network on formation face
Low invasion technology
Forms a seal to minimize filtrate loss to the formation
100% return of formation permeability
Compatible with virtually all cement and drilling fluid systems
Easily dry-blended into Sanjel Energy's proprietary Visweep DM systems
Benefits
Effectively reduces cement losses and formation damage
Lowers cement fluid loss to virtually zero
Improves hole cleaning before cement placement
Prevents cement fallback after placement
Allows increased ECDs over weak zones
Prevents gas migration
Improves cement bonds
Can eliminate the need for expensive ultra-lightweight cement slurries
Provides wellbore strengthening
Can be mixed on-the-fly
Recent Projects
Hart Energy: New Technology Proven Key in Simplifying Monobore Production Jobs