Product Sales
Sanjel Energy has innovative cementing products and additives available for purchase for your wellbore needs.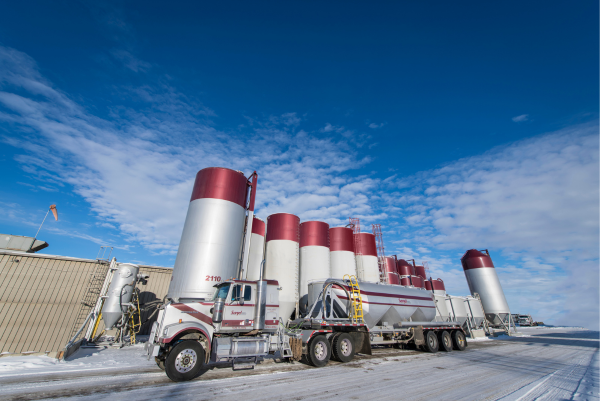 Whether your needs require thermal cement, reduced-carbon cement, specific additives, lost circulation material, retarders, or accelerators, Sanjel Energy has the solution to fit your needs. In addition, we provide access to ongoing technical and product support.
Sanjel Energy's grouting and cement materials are ideal for strengthening pads and lease locations. Our technical and experienced teams assist in selecting cementing products for the specific soil stabilization application and work with our clients to provide support for these projects as required.