Production Enhancements
Innovative cementing services play a pivotal role in your well production.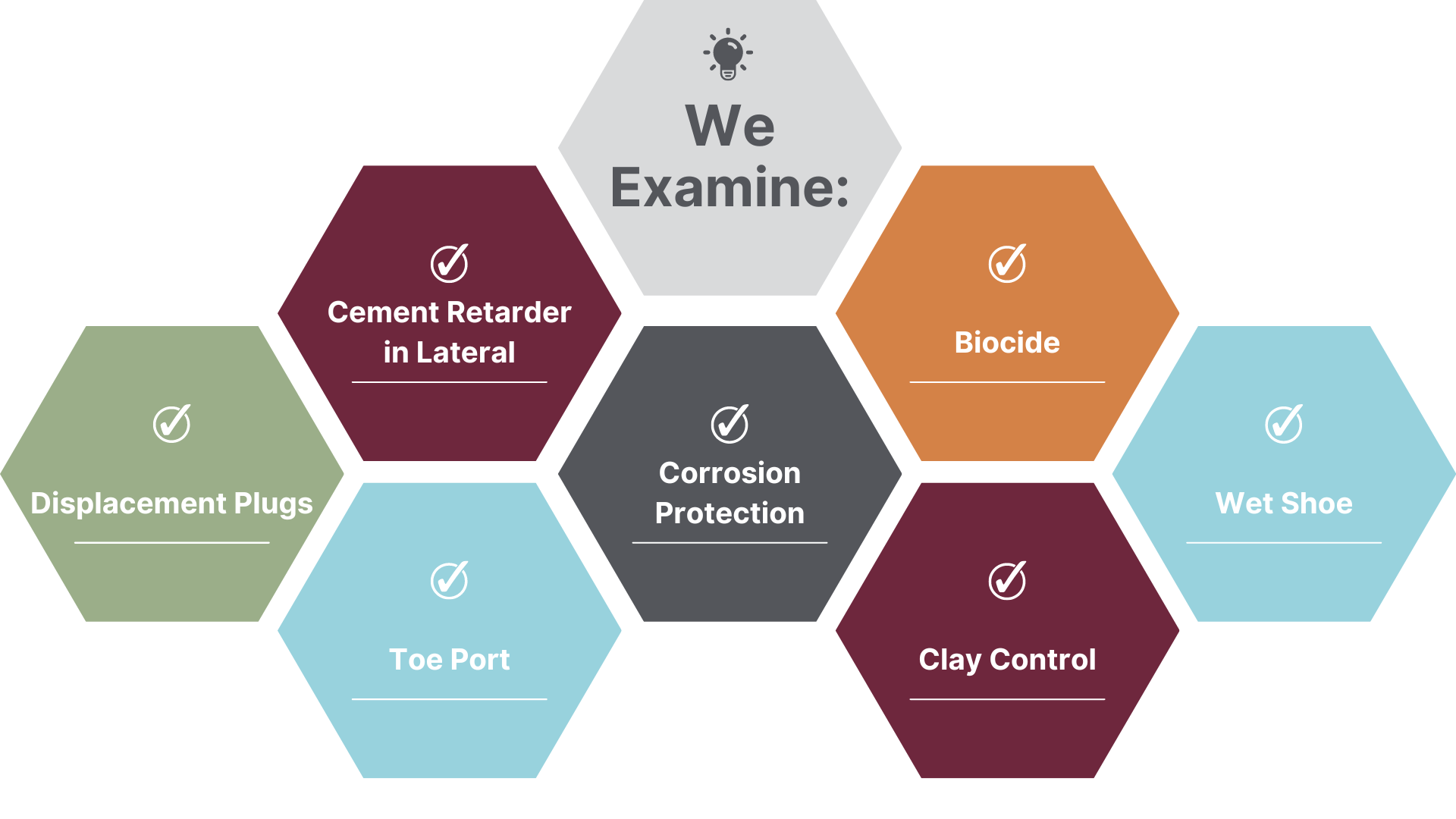 With the majority of modern wellbores constructed with a cemented horizontal lateral to be completed with hydraulic fracturing, the cement sheath can play a pivotal role in overall well production.
Cement affects production through successful fracturing initiation and isolation to ensure fractures are created easily and propagate as planned into the producing rock and not along the casing annulus. Additionally, if any cement stringers are left behind, or fracturing initiation ports are plugged, production can be affected. These situations can potentially cause costly nonproductive time and delay getting the well on production.
Sanjel Energy's cementing specialists work closely with our clients and peer services to understand the other tools and services being utilized, such as toe ports, floatation subs and fracturing sleeves, to ensure the cement design works optimally around flow restrictions and pressure limitations. The cement design must be integrated with all fluids, casing parts and completion plans to ensure well production is as profitable as possible for the operator.
Sanjel Energy's Production Enhancement Solutions
Suite of Products
Sanjel Energy has a suite of products for both inside and outside the casing. Our production cements are available at a variety of densities in both regular and thermally stable cements, and our chemical technology for displacement fluids aids in problem-free completions. We also have access to global third-party products with innovative features, such as blending fracturing technology directly into the cement slurry, proven to improve isolation and production in Canada and globally.
Lab & Engineering
Aided by Sanjel Energy's suite of lab equipment for preparing and testing cement slurries and advanced simulation software, our engineers convert lab results into well pressure profiles, delivering a complete data profile of the well. With this data in hand, our cementing experts can address complex wellbore challenges, identifying the pumping equipment horsepower and pressure requirements necessary to execute the job safely and efficiently.
Sanjel Energy's Complexity Matrix
A key part of our project process is applying Sanjel Energy's Complexity Matrix. The Complexity Matrix is an innovative, proprietary well evaluation system that aligns the optimum experience level and resources to a job profile. The degree of testing, peer reviews, equipment checks, and redundancies increase with the job's complexity. Our goal is to ensure every aspect of a job has been discussed, analyzed and reviewed, and that appropriate procedures and contingencies are in place.